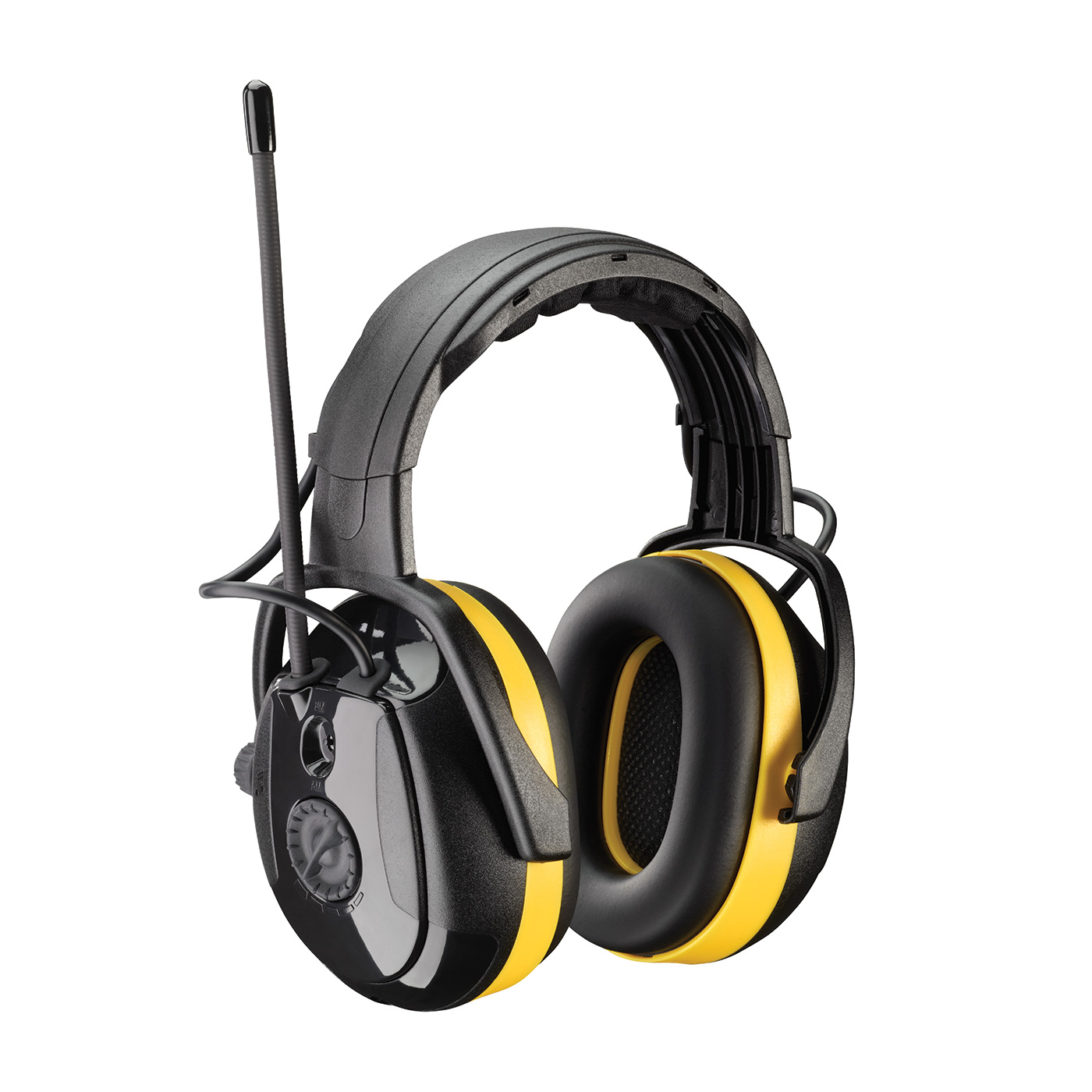 Relax™
Electronic Ear Muff with Headband Adjustment and AM/FM Radio - NRR 24
264-45002-EN
SIZES: OS
Packed: 10 Pair/Case
Country of Origin: China
NRR Rating:

24

Protection Type:

Electronic

Construction:

3.5mm External Sound Input / Snap-In Cushions
Protection Type: Electronic
Electronic: Features an electronic protection system that digitally limits all sound through the internal speakers to a safe level.

View All Electronic
Construction: 3.5mm External Sound Input / Snap-In Cushions
3.5mm External Sound Input: For optimal safety, communication radios can be connected via the external sound input as well as MP3 players and other common devices.
Snap-In Cushions: Snap-in ear cushions with minimal sweat retention and soft foam filling increase comfort and are easily replaced.

View All 3.5mm External Sound Input
View All Snap-In Cushions
Product Description
Relax protects your hearing while you enjoy listening to your favorite radio station or connect to a communication radio, mobile phones etc. Easy to reach controls let you manually tune the AM/FM radio accurately. Combined with the automatic frequency control you will lock onto your favorite station for the best reception available even in low signal areas. Ergonomic design, replaceable headband and ear cushions contribute to high comfort and increased wear time.
Features
Manual tuning and Automatic Frequency control makes it easy to tune accurately and locks onto desired station
The sound is limited to a safe 82 dB level by the EPS system
Soft cushions with Smart "Snap-In" System for easy replacement
Smooth size adjustment for optimized comfort and seal
Includes 2 x 1.5 V AA batteries for up to 130 hours of use
External 3.5 mm sound input for MP3 players etc.
Tested and CE approved against European and North American standards
Relax Headband with AM/FM Radio
Secure w/ 24 dB NRR
Yellow/Black
Telescopic Size Adjustment
Snap-In Cushions
External Sound Input