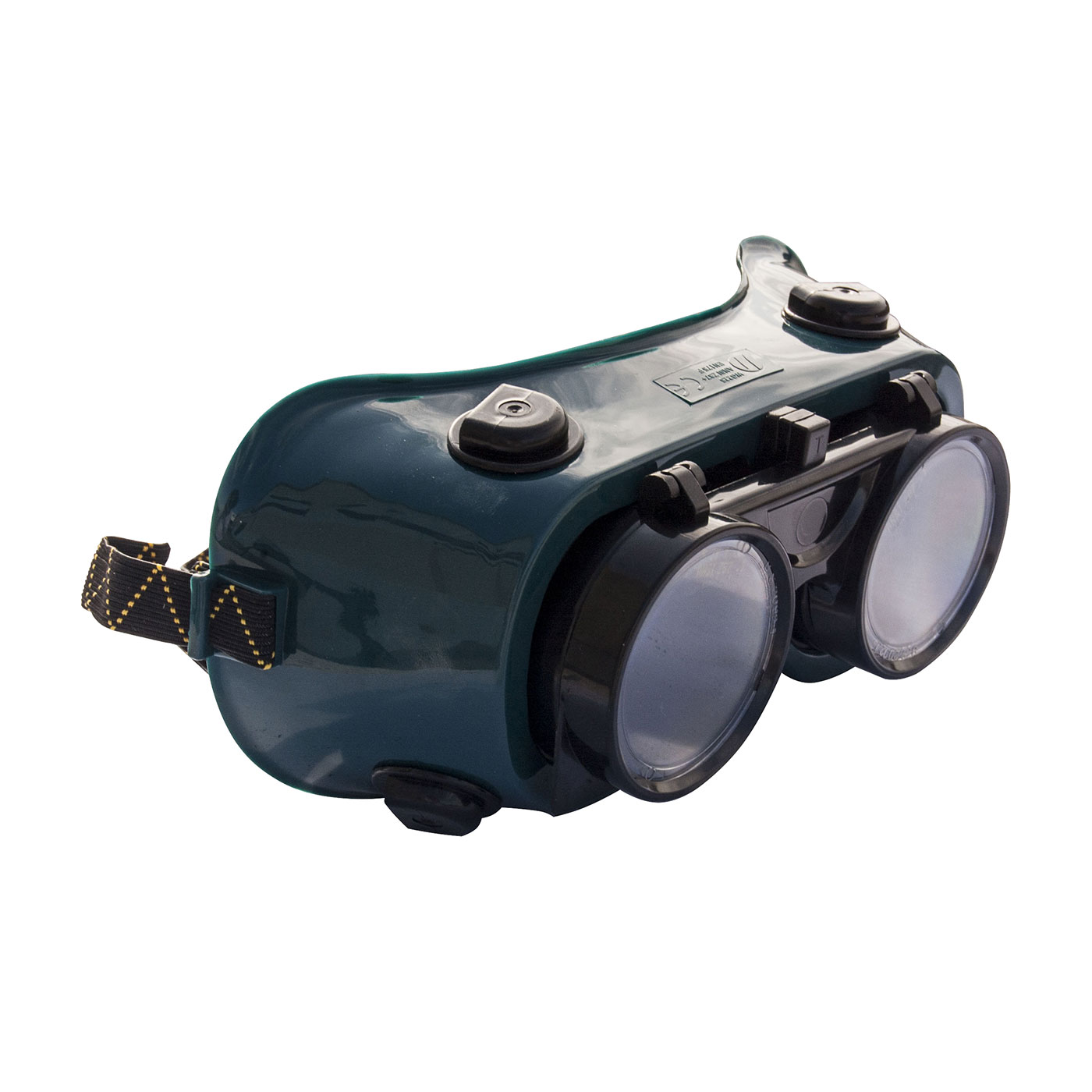 Evergreen™
Flip Up Welding Google with IR Filter Shade 5.0 Lens
248-6500-600-EN
SIZES: OS
Packed: 120/Case
Country of Origin: Taiwan
Ventilation:

Indirect

Lens Coating:

Uncoated

Headband:

Elastic
REQUEST A SAMPLE
Ventilation: Indirect
Indirect: Indirect vented goggles help minimize fogging and should be used when there is liquid splash risk. Indirect vented goggles have hooded vents to allow indirect airflow from the work environment.

View All Indirect
Lens Coating: Uncoated
Uncoated: Economical style intended to be used by visitors to a facility, or other short-term applications.

View All Uncoated
Headband: Elastic
Elastic: Elastic headband for an economical solution

View All Elastic
Product Description
IR lenses protect your eyes from UV rays and flash burns, while also offering a high level of impact-protection from flying objects associated with cutting, brazing and torch soldering. These welding goggles DO NOT have the same level of protection as a helmet and should NOT be worn instead of a welding mask when arc welding.
Features
Designed for gas welding and soldering
Conforms comfortably to the head
Allows ample room to fit over regular eye glasses
Provides 99.9-Percent UV-AB protection and meets ANSI Z87.1 safety standards
Green Welder's Googles
Shade 5
Economy Economy Welder's Googles
Shade 5 Lens
Flip-Up Lenses
Rediscover Bouton® Optical. Nearly 40 years ago HL Bouton Co. Inc began producing eyewear for industrial workers with one thing in mind…give the workers safety glasses that they want to wear. Currently Bouton® Optical has nearly 50 distinctive shapes of safety eyewear - and some are even adjustable. Bouton® Optical also offers you the right lenses for your working environment. Anti-Scratch and Anti-Fog options are standard on many of their glasses and special treatments are available to extend the life of your eyewear while helping you see better by filtering light and reducing glare.
View Products