Beat the Cold
Many of our glove lines offer an insulated version for winter use. These are gloves that they are made for protection in cold working environments such as freezer warehouses, commercial fishing and many other applications up to and including our Temp-Gard line of extreme temperature liquid proof.
LEARN MORE ABOUT HAND PROTECTION
SHOWING 1-1 OF 1 ITEMS
1 of 1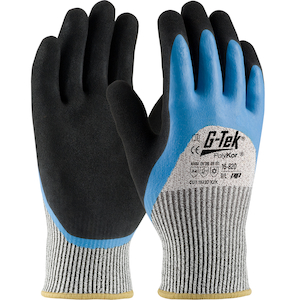 EN 388 2016 Results:
3X43CX
Abrasion: 3
Cut (Coupe Test): X
Tear: 4
Puncture: 3
Cut (TDM-100 Test): C
Impact Protection: X
EN 388 is a European Standard. Cut Level is determined by the number of cycles it takes a spinning circular blade, that is pulled across the material under a constant weight of 500 grams, to cut the fabric. As the number of cycles increase, so does the glove's ratings. Click here for more information about the EN 388 2016 standard.
SHOWING 1-1 OF 1 ITEMS
1 of 1