Tried & True Protection
PIP is very diligent about the grades of hides that it specifies and offers for its numerous styles of leather gloves used in multiple general handling applications. Further to this, we pay strict attention to all aspects of the cut and sew confection. There are many providers of leather gloves around the world. PIP has over 60 quality control personnel for on-site inspection. We believe this makes all the difference for peace of mind and a consistent product.
LEARN MORE ABOUT HAND PROTECTION
SHOWING 1-1 OF 1 ITEMS
1 of 1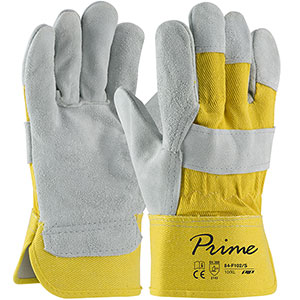 EN 388 2016 Results:
2142XX
Abrasion: 2
Cut (Coupe Test): 1
Tear: 4
Puncture: 2
Cut (TDM-100 Test): X
Impact Protection: X
EN 388 is a European Standard. Cut Level is determined by the number of cycles it takes a spinning circular blade, that is pulled across the material under a constant weight of 500 grams, to cut the fabric. As the number of cycles increase, so does the glove's ratings. Click here for more information about the EN 388 2016 standard.
SHOWING 1-1 OF 1 ITEMS
1 of 1