REDEFINING
CUT PROTECTION
WORK SAFELY. WORK SECURELY.
WORK CONFIDENTLY.
TIME PROVEN PERFORMANCE EQUATES TO

BRAND TRUST
G-Tek®represents the Safety industry's most comprehensive line of Coated Seamless Knit gloves. For over 30 years, PIP has invested in G-Tek products evolving them from simple cotton knits to the most advanced gloves, combining engineered yarns, advanced ergonomic design and coating elastomers.
Maxiflex® Cutis the perfect synergy of ergonomics along with proprietary manufacturing and materials to produce, what everyone agrees are: The World's Most Comfortable Gloves. ADVANCED FIBER & YARN TECHNOLOGIES


TO MEET EVERY NEED

It is more than just about cut protection. It is about cut protection to meet every need. How much protection do you really get with a leather glove or even a glove rated as "General Purpose?"

G-Tek® PolyKor™ Xrystal™ represents the latest iteration of PolyKor™ in which it is combined with naturally hardened crystalized minerals. The result is a super tough, durable, cut resistant fiber that is at the peak of performance.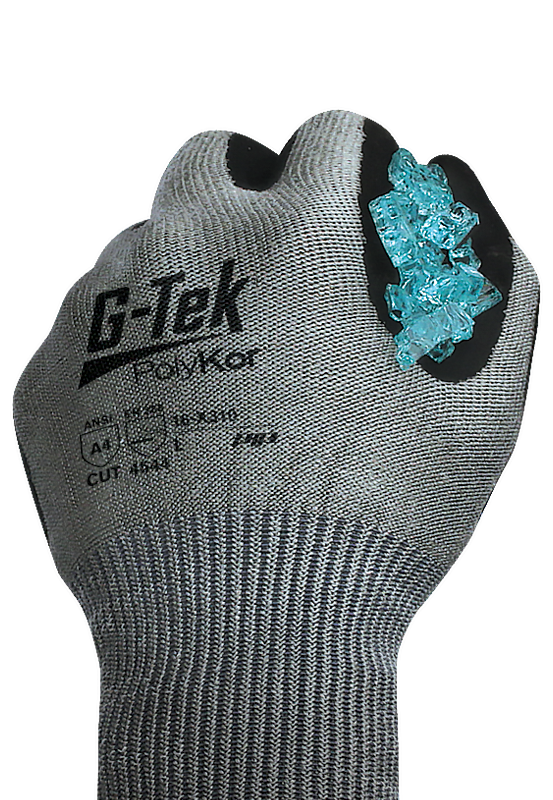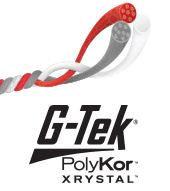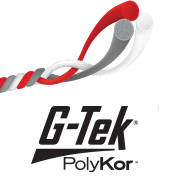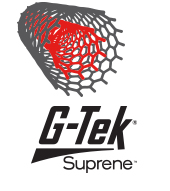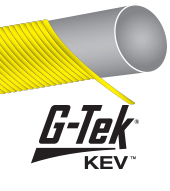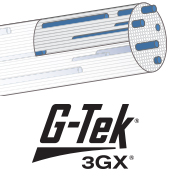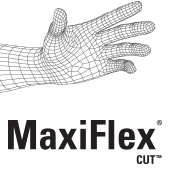 A COMPLETE LINE OF


COATINGS LIKE NEVER SEEN BEFORE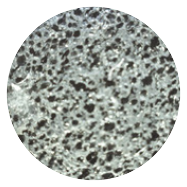 MICROSURFACE
2 layers
- Flexible and tough
- No Breathability

1 layer
- Thin and maximum dexterity
- Slight Breathability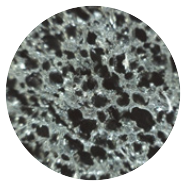 MICRO-FOAM
1 layer
- Thin and tough-wearing
- Maximum 360° Breathability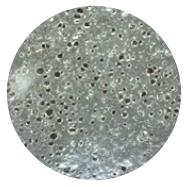 FOAM
1 layer1 layer
- Flexible and tough
- Fair Breathability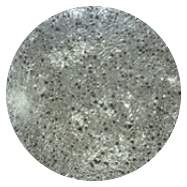 NEOFOAM
1 layer
- Highly flexible and tough
- Good Breathability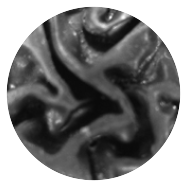 CRINKLE
1 layer
- Flexible and tough
- No Breathability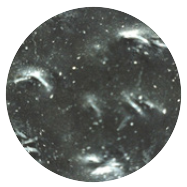 FLAT/SMOOTH
1 layer
- Flexible and tough
- Fair Breathability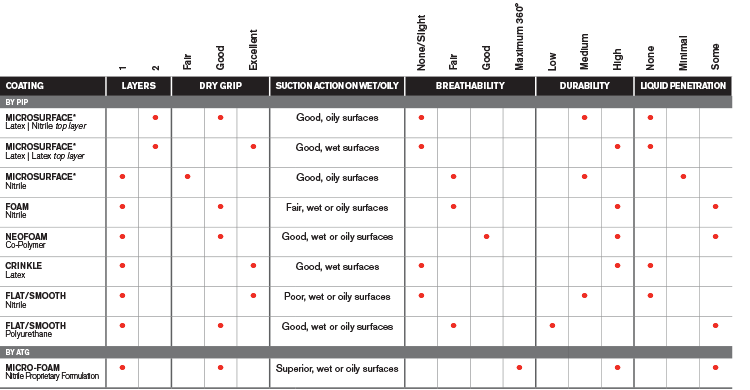 HAND TRAUMA

COMES IN MANY FORMS
G-Tek® and MaxiFlex® Cut™ Resistant gloves are designed to help protect against multiple forms of hand trauma.
DETERMINE


CUT RISK

INCISION
Cut caused by razor sharp edge – wound is "neat" and edges of the skin are smooth

LACERATION
Cut caused by jagged or rough edge – wound is torn open

ABRASION
Wound in which skin is scraped or rubbed off by a flat rough edge

CONTUSION
Wound where skin is not penetrated, blood vessels under skin are broken. Typically caused by impact
PIP INTRODUCES THE WORLD TO THE


CUT RISK HAZARD MATRIX

The CUT Risk Hazard Matrix™ is a unique and logical method to guide users in selecting a glove or sleeve with the right cut resistant material and score. Once a safety manager can identify where their application fits on the CUT Risk Hazard Matrix™, they can more confidently correlate the task to the glove or sleeve best suited for their job.

TRY THE CRH MATRIX GLOVE SELECTOR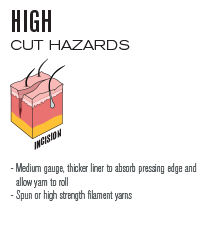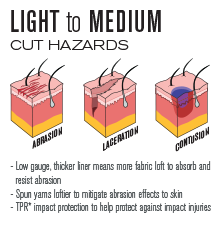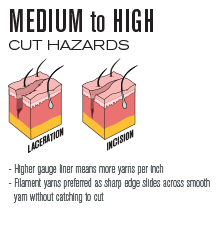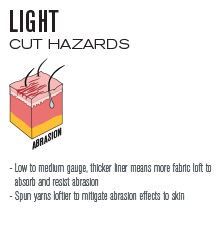 CALCULATING THE


CHR:FACTOR™

We've equated cut score factors with real world tasks and applications as examples. By plotting the tasks and applications, we determine a CUT Risk Hazard Factor™ (CRH: Factor™). The CRH: Factor™ is a comparative indicator that helps safety managers determine the level of potential hazard related to the task or application.
| CRH: FACTOR | TASK |
| --- | --- |
| 9:10 | HANDLING KNIVES IN MEAT PROCESSING AND PACKING |
| 8:9 | GLASS AND WINDOW MANUFACTURING AND INSTALLING |
| 7:7 | TILE AND GLASS WORK IN CONSTRUCTION |
| 8:4 | HANDLING LARGE SHARP PARTS, STAMPINGS AND CASTINGS |
| 6:4 | WORKING WITH WIRES AND METAL STRAPS |
| 5:10 | HANDLING SHARP HANDTOOLS IN CRAFTING AND PACKING |
| 4:8 | HANDLING AND ASSEMBLING SMALL SHARP PARTS |
| 4:5 | HANDLING SHEET METAL IN GENERAL FABRICATION AND CONSTRUCTION |
| 3:3 | HANDLING, ASSEMBLING AND SORTING SMALL PARTS |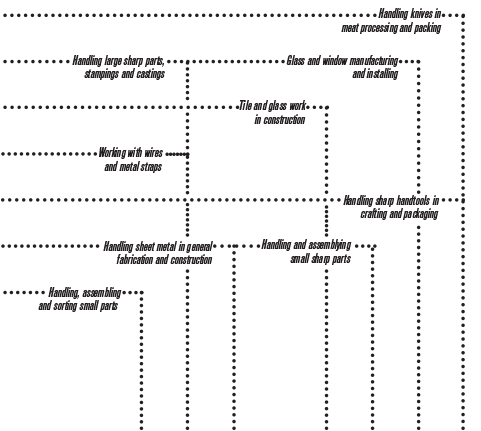 CONFIDENCE IN CHOOSING
THE RIGHT PROTECTION
CUT RISK HAZARD SELECTOR™
We've plotted select PIP Cut Resistant gloves to demonstrate how the CRH: Factor™ quickly helps in assessing the optimal product for the specific job conditions. Our goal is to guide safety managers to actual product selection.
| | | | |
| --- | --- | --- | --- |
| | POLYKOR™ XRYSTAL™ | | LATEX CRINKLE |
| | POLYKOR™ | | LATEX MICROFINISH |
| | SUPRENE™ | | NITRILE FOAM |
| | KEV™ | | NITRILE MICROFOAM |
| | 3GX® | | NITRILE MICROSURFACE |
| | ATG® | | NITRILE SMOOTH |
| | HPPE | | NEOFOAM |
| | KUT-GARD® | | POLYURETHANE SMOOTH |
| | | | PVC TEXTURE |
| | | | SILAGRIP |