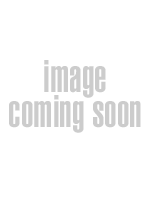 Safe2™
Low Peak Plastic Face Shield Bracket for Cap Style Hard Hats without Cut-outs for Earmuffs
20901-510-EN
Product Description
The SAFE2™ flex carrier is designed to be combined with safety helmets and all Hellberg™ SAFE visors. The carrier is for helmets without "cut-outs" for earmuffs or when the slot is placed aligned with the helmet brim. It is equipped with an extra rubber part that seals off the gap between the carrier and helmet brim to prevent rain, sawdust and other particles from falling down between carrier and helmet.
Suitable for applications such as forestry, heavy industry and mining.
Features
Equipped with a rubber seal to prevent rain, sawdust etc. from falling between the carrier and the helmet
Compatible with most helmets on the market and all Hellberg visors
Smooth movement of the visor and a firm stand-by position
SAFE2 Flex Straight Low Peak Visor Carrier
Compatible with Most Hard Hats Fits All Hellberg Polycarbonate or Mesh Visors
At Hellberg Safety, your hearing is the largest concern. For over 50 years, the focus at Hellberg™ has been on developing effective and comfortable hearing protection that eliminates harmful noise while allowing the sounds you want to hear to reach you. Their goal is that you use Hellberg™ hearing protection 100% of the time you might be exposed to harmful noise. Investment in advanced technology and in their own sound laboratory has put Hellberg™ at the forefront of new hearing protection development.
View Products